The 5pr46u3s | 10 things
Just because I know you were sitting there wondering what 10 baby things Kate and I could not live without.  *in no particular order*
ONE | Swaddle Blankets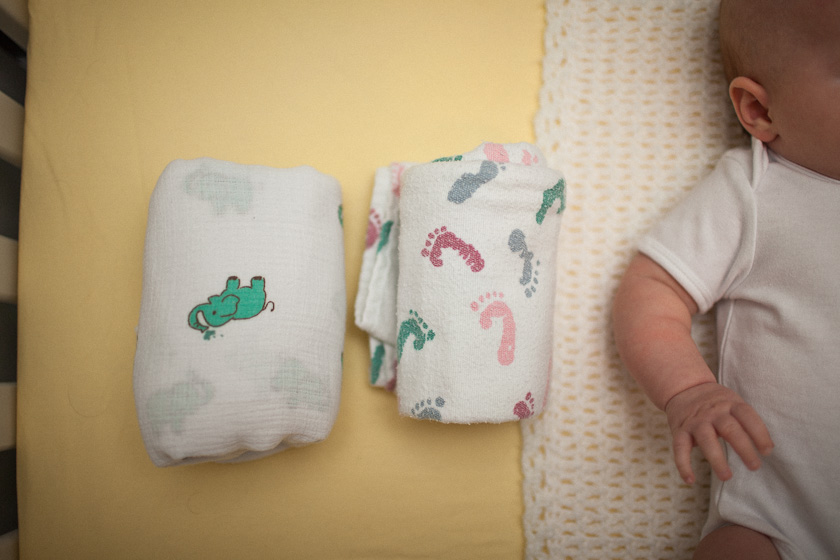 If you have or soon will have a newborn check out the video by http://www.happiestbaby.com/ If you can look past the absolutely horrible production quality, and the slightly creepy look of Dr. Karp, there is a lot that Kate and I learned from this video.  As you probably guessed from the title, the film is about how to keep your baby happy and how to get an upset baby back to being happy.  So yeah, swaddling was a big thing in the first couple months of Babyjedi's life.  Addison loved it!  I think it really helped with her sleep and definitely kept her warm.
Every night when Addison lays down for her 12 hour slumber fest this baby gets turned on to OCEAN+THUNDER.  In the beginning we noticed that when we had it on she slept through the night better.  She definitely takes after her mom and dad since we can't sleep without our trusty fan turned on high.  Also another quick trick, when we are in the car and she is having a rough time, sometimes turning on the radio to an AM static station helps.   I guess the white noise in the womb is quite loud, so they are used to loud white noises.  Either way, she loves this thing.
THREE | Video Monitor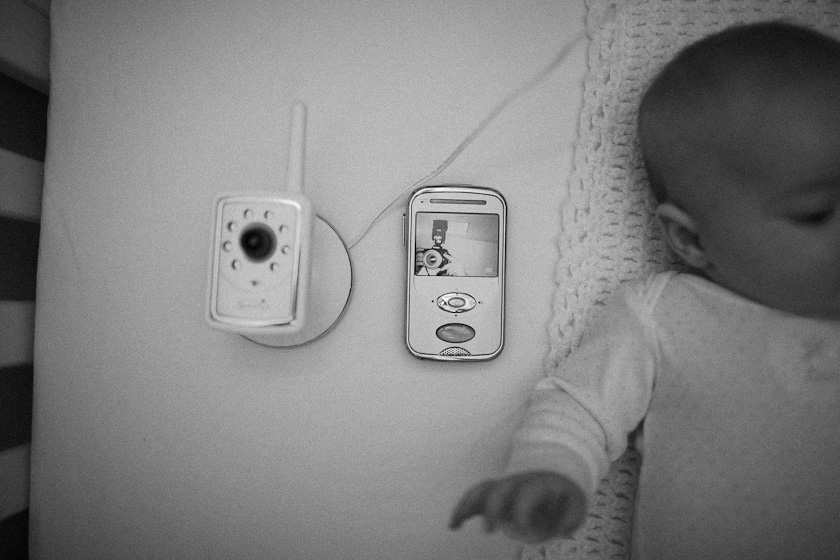 At first I never thought I would get one of these.   I thought they were overpriced and unnecessary.   Then I was introduced to the constant and gripping fear that is first time parenthood.  For most people, sleep becomes a very precious thing when the baby arrives, we were lucky because Addison sleeps amazingly.   But one of the reasons why we still don't lose sleep at night is because whenever we wake up from a dream about, say… gremlins invading our child's bedroom, we can look at the video monitor and dissuade our fears.  Also you can check to see if she is breathing still (which you will do almost constantly in the beginning) from anywhere in the house.  This comes in handy since I am a stay at home dad that needs to get work done during nap time.  Plus its a neat party trick when you finally start having your friends back over, everyone can look at her and go on about how adorable she is whilst never entering her sleep chamber.
Side Note :: the monitor+sound machine combo puts the sound machine in both your room and your baby's room!
FOUR | Pacifier_Thumb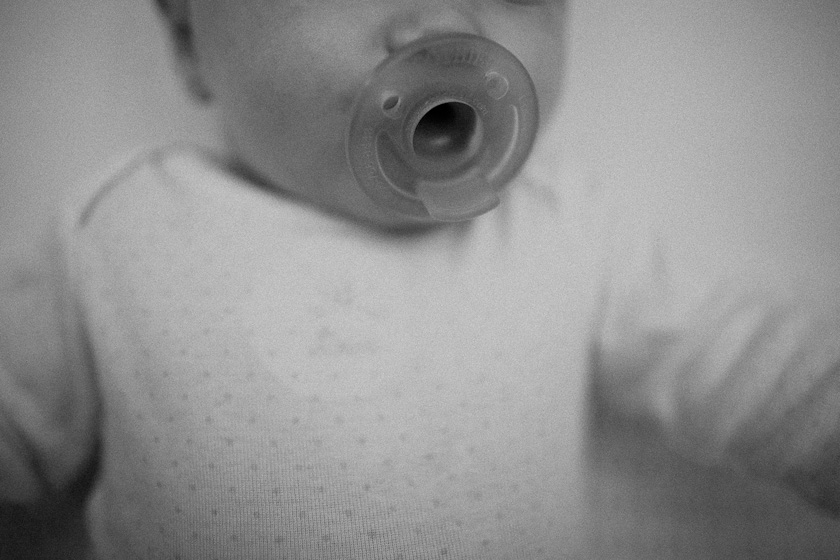 You know those people that look down at you when they see your child sucking on a pacifier?  Kate and I are those people.  Until now.  Another possible reason for Addison's stupendously superb slumber, is this Soothie.  The reason I say pacifier/thumb is because it really comes down to personal preference.  I am not sure if one is better than the other, but Kate really likes the option to clean off the Soothie with her Arm and Hammer pacifier wipes.   I also recently heard that the, it's bad for their teeth theory is false, since they lose all their baby teeth anyways.  Now of coarse if your kid is still using a Soothing with her adult teeth, you might have done it wrong.  On the other hand, pacifiers can be almost too good.  I have caught myself just giving it to her at the smallest peep of sound by habit.  This is when I think you could be doing more damage than good.  Sometimes you just gotta let the kids makes some noise, in the beginning, talking and crying sound similar.
FIVE | Bouncer/ing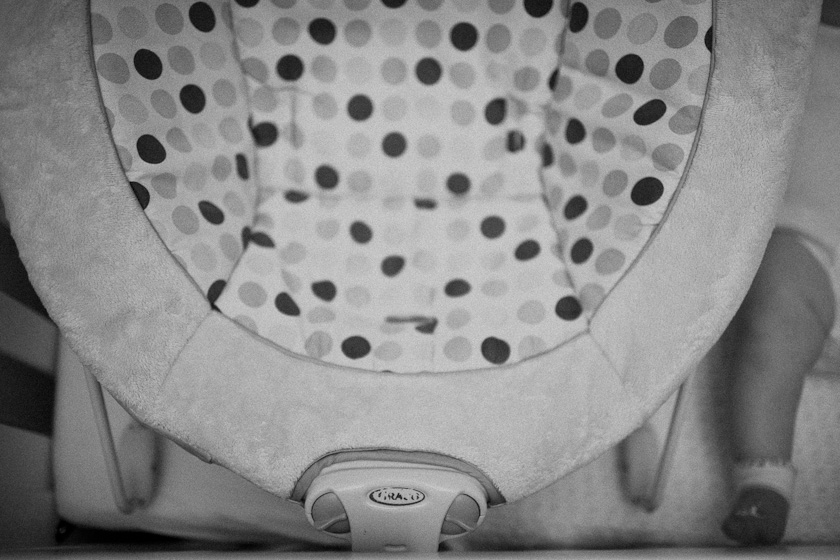 If your baby is anything like ours… or at least trying his/her hardest to be as awesome as ours, then they will love to bounce!   In any form.  Manually throwing baby through the air.  The good ole' knee trick.  Or one of these fantastic bouncy devices.   Bouncing is key.  Bouncing brought about Addison's earliest forms of laughter.  Also she can sleep in this thing or watch you do house work, or hang out with you while you make dinner.  In short, we love the crap out of this thing!  THANKS MATT AND LIZ!
SIX | Breast Feeding

As most of you know, our baby adventure has been near perfect, but if there was one thing that tried to ruin our winning streak, it was breastfeeding.  In the end Kate won, and boob juice rules.  Once again there is a vast overwhelming store of information on breastfeeding and all of its benefits, so I wont get into that.  A couple quick things though.  If you are going to do it or already are, stick with it.  It sucks for a while, but it does get easier and easier!  Also, if you are going to need to pump, make sure you invest in a good pump!   If you know someone that works at a hospital they might be able to get a really good quality pump for much cheaper than normal retail.  We use a Medela.  It rules.  And by 'we' I mean Kate.  Also, the nice thing about pumping is that you can store milk for up to a year in a deep freezer like ours.  So if you save the extra milk, you would be able to give your baby breast milk even after you stopped breastfeeding.  This is cool because it's free.

SEVEN | Cloth Diapers aka Puke Dominators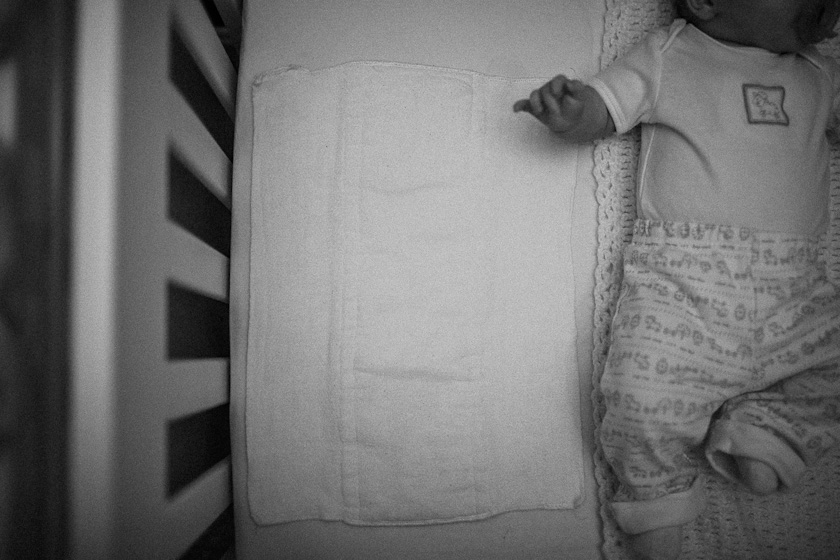 This is a cloth diaper.  Take note on how it looks.  This one has a thicker section in the middle, the thicker the better.  These things have saved many a life in the 5pr46u3 household.  Many a life and Many more outfits.  What makes them so great is that they were specifically designed to absorb liquid.  In our case, Addison didn't just puke.  She puked with a vengeance.  No joke, like 2-3 ozs of liquid spewing out of every hole on her face.  It was a scary sight.  I am sorry for those of you who witnessed this event, and to those of you who never saw it, be thankful.  Anyways, these Cloth Diapers were the only thing that could take what Addison was dishing out and beg for more.  Buy these, then buy some more.
Side Note :: I was changing Babyjedi's 'TreeKillerDiaper' with one of these underneath her the other day and she decided to pee.  Strangely her pee soaked through this particular cloth diaper, so yeah, not sure what the deal is with that.  Addison Pee > Cloth Diaper
EIGHT | Car Seat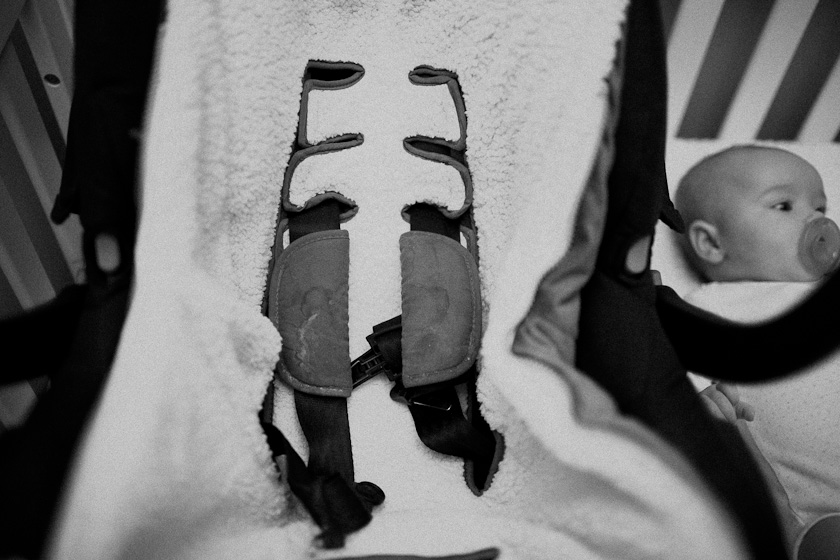 Of everything that we have ever owned in our lives, we have never received more compliments than the amount we receive about our Car Seat.  Almost every time we take the thing out someone mentions how much they love it.  "It's so small!"  "Black!?  That is way cooler than our lame pink/yellow/orange/green/blue Car Seat" "Boy or Girl?"  Ok so that last one is the only draw back to our awesome black Car Seat/Stroller.  People often confuse Black for Boy… not sure why.  But if you are wondering where you can get an awesome Car Seat/Stroller head over to http://www.maxi-cosi.com/us-en/ And seriously, use it!  Get out there!  Go to your favorite restaurant, your friends house, across country!  My theory is the more you go out with your  baby, the more comfortable they will be in new/unknown places.  When we go to Margaritas, one of our favorite local chain restaurants, we bring the Car Seat right inside to the Bar area and sit at a booth.  The loud ambient noise of a bar makes for a perfect white noise machine for the baby, and you don't have to worry if she cries, because no one will hear or notice.   As long as you can get past the occasional "what the heck are you doing with a baby in the Bar section"  looks.
NINE | Travel Bassinet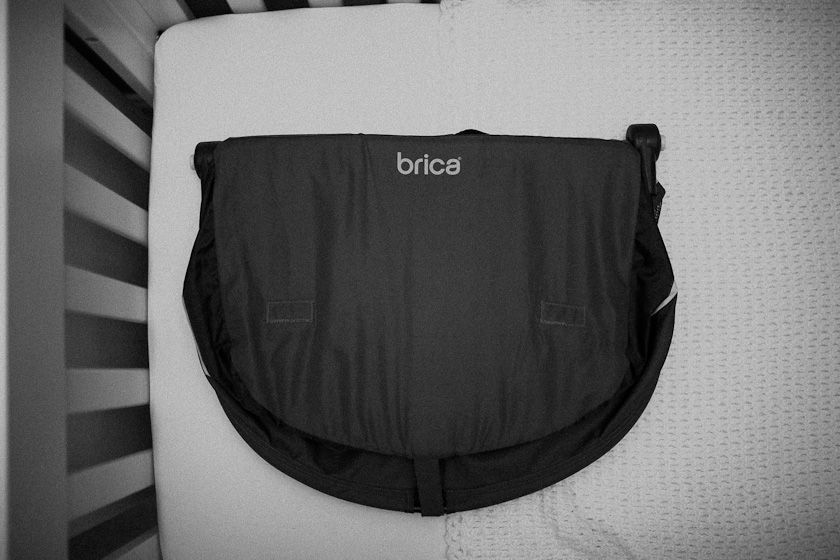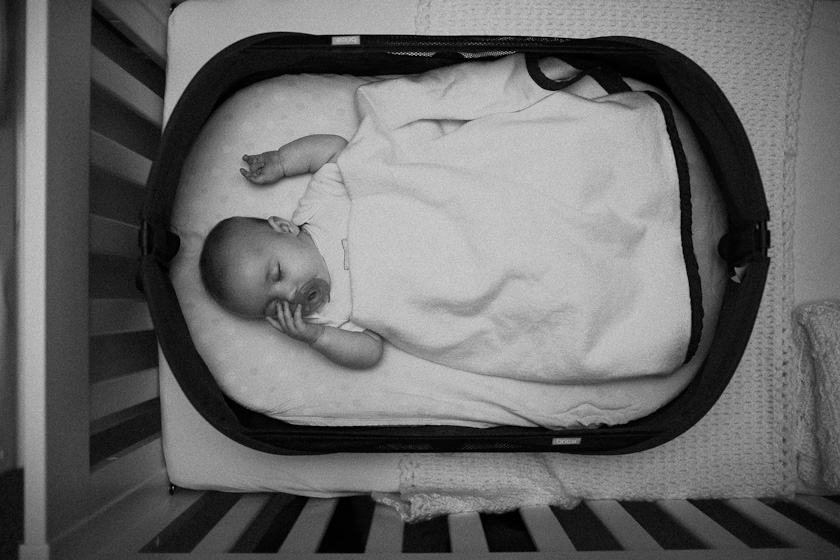 Compact.  Simple.  Amazing.  Easy to clean.  This portable Bassinet by http://www.brica.com is a must.  If you worry about sleeping with your baby in your bed, this thing is just small enough to fit in bed or easy enough to put on the floor next to the bed.  You can take it with you whenever you leave the house, and if the baby needs a nap, presto! this 2lb mysterious folded up carrying case looking thing is now a bed!  Addison doesn't fit in this anymore :(  it was a sad day when she out grew it, but she was moving on to bigger and better things!
TEN | "Bigger and Better Things"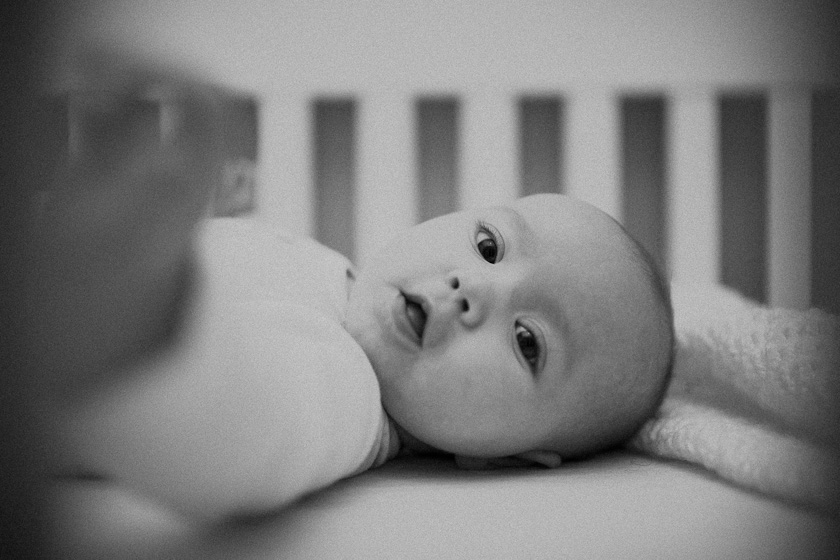 As hard as it was to start having our little girl sleep in her own crib, it is SO nice to have my bed with my wife back to myself }:)  And hopefully getting her used to sleeping in her own room so young will help later down the road.  We shall see.  We got this beauty at… drum roll please… walmart.com!  I know right?  They have a matching crib/dresser set and they are pretty stinking sweet.  Solid, although they come with poorly written/drawn directions, and you may be missing a part or two that you may or may not have to wait for the manufacturer to send you while you have the parts strewn across your nursery floor.  But hey, its wal-mart, you knew what you were getting into.
Eleven |  Have Another Dose of Adorablam!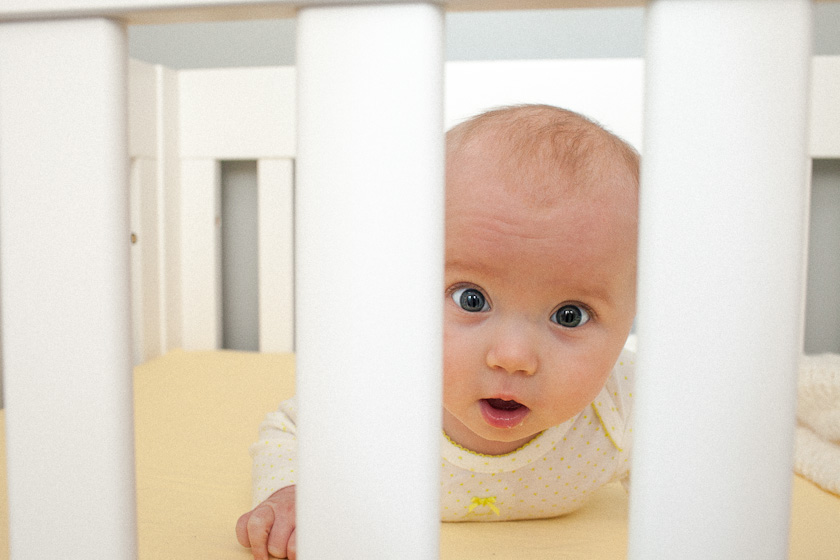 "Hi."
Do any of you old school or brand new parents out there have a baby item that you couldn't live without?  Also, you know you have pregnant friends, share this with them, it may save a headache or 7!
thanks for looking,
daniel. kate. addison.
You can easily vote here with two clicks of the mouse to help our blog get to the top!
You don't need to sign up for anything and you can vote every 24 hours!
Thanks for the support!!!!!!