just a tease. | Pregnancy Time Lapse
I have been staring at this for the last 60 minutes….  its crazy.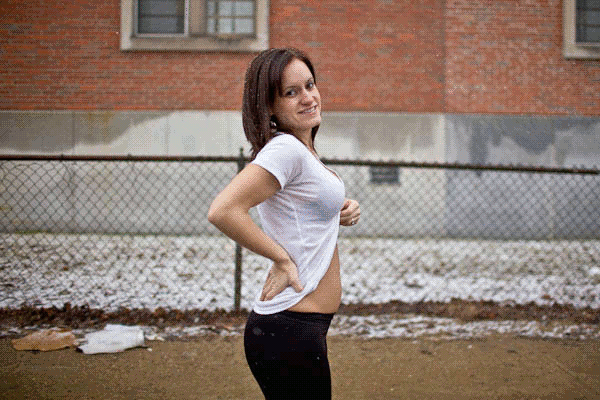 The whole reason we started this project was so we could do some kind of timelapse video at the end.  The weekly blog was mostly an after thought.  But since then, I have not really thought too much about how the original idea was coming together.  And I must say I am pretty excited for how it has turned out so far.  The end product will be much more involved than this, but even this simple animation makes me smile.
Also, I mentioned this on facebook, but I figured I would bring it up here on the blog to make it official.  I am now featured on a website called topbabyblogs.com.  Basically what they are is a website that ranks hundreds of blogs by moms and dads.  The ranking is based on how many votes the site gets from its readers.  Lots of my friends have asked me what the point is, "do you win something?" is a common question.  I don't win anything physical, but besides the ego boost of being highly rated, the higher my blog is on the list the more exposure it gets.   And the more exposure I get the better.  Who knows what it could lead to, and who knows whose eyes could end up seeing my work.
Anyways, that is the brief explanation.  If you want to vote, it takes two quick clicks, and you can only vote once per 24 hours.  There is a little badge that is at the bottom of the site that can be used to vote or you can simply click here. Unless you are one of my close friends, whom I will most likely pester endlessly, this is all I plan to mention about it on the blog, other than the link in my signature.
So thanks in advance for any votes, and thank you so much for all of the awesome feedback you guys have given Kate and I about this blogging adventure.  We love it and it makes us so happy that other people are enjoying it as well!  There is much more to come!
as always, thanks for looking,
daniel. kate. babyjedi.